Publication date: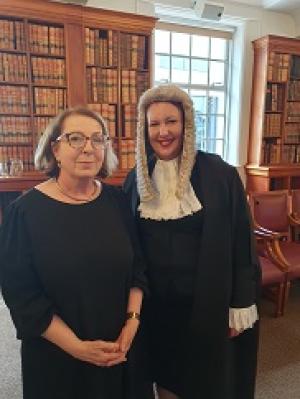 Attorney General meets UK and Scottish law officers
Dame Brenda King met with Dorothy Bain KC, the Lord Advocate, Ruth Charteris KC, the Solicitor General in Edinburgh. Exchanges took place at both law officer and official level.
Dame Brenda also met with Attorney General, Victoria Prentis KC MP (pictured), Solicitor General, Michael Tomlinson KC MP and the Advocate General for Scotland, Lord Stewart KC who had travelled to Belfast.
Dame Brenda commented, "As law officers, we have a shared obligation to protect the rule of law. I welcome the opportunity we now have to meet in person and develop our connection as we reflect on this shared aim.'